POLITICS
Lithuanian Foreign Ministry concerned about deployment of 'Iskander' missiles in Kaliningrad
The Ministry of Foreign Affairs of Lithuania is concerned about the snap military exercises in the Kaliningrad Region after Russia decided to station 'Iskander' missiles there. Lithuania has always observed with great unease unexpected military spot checks, build-up of weaponry and Russia's repeatedly stated plans concerning deployment of 'Iskander' missiles in the Kaliningrad Region. Such actions are possible violations of the Intermediate-range Nuclear Forces Treaty; they increase tension in the region, undermine trust, and have a negative impact on security in the region. That is yet another indication of Russia's aggressive stance toward NATO countries and proof of the necessity to fully implement the decisions on strengthening NATO's deterrence and defence posture taken at the NATO Summit in Warsaw. Russian actions such as this and their assessment are and will be consistently raised by Lithuania at various international security structures, the NATO Council included. 
ECONOMY
Lithuania starts the accession procedure for CERN
The European Organization for Nuclear Research (CERN) – the largest and most advanced scientific institution in the world – has invited Lithuania to start membership negotiations. An official report with a draft accession agreement has been issued by the CERN Council describing Lithuania's progress in science and innovation as positive. Membership in CERN would offer Lithuanian researchers a huge opportunity to contribute to the world's biggest and best inventions, opening new avenues for Lithuanian businesses to participate in million-worth public tenders. It will bring significant economic gains to the people of Lithuania by promoting innovation, growth, competitiveness, and job creation. Few countries have CERN membership. It now has 21 member states and 2 associated members. More

New Vilnius ski resort is to open in December 2017
The Vilnius Beacon Sports Centre for Winter and Summer Entertainment on Laimis Hill in the city's Liepkalnis district is to open in December 2017. The aim of the centre is to create a new tourist destination, to widen the range of tourist activities in Vilnius and to transform the city as a tourist destination and reference point in the Baltic region. The sports available in the new complex include skiing, snowboarding, snowshoeing, crosscountry skiing, snowtubing and snowbiking. There will also be a children's playground and a kids' snow park, while snowmobile tours will be provided. In the summer, there attractions will include summer sledging, dry ski slopes, mountain biking, bungee trampolines, an adventure park, archery, a jungle gym, catapulting, climbing, hiking and a picnic area. There will also be an outdoor theatre and multifunctional venue for events, a regional park information centre, a bar, a club, a gourmet restaurant, a sports centre store and a spa centre. More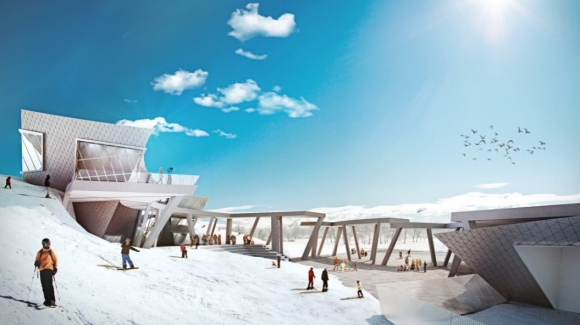 Global FinTech star Revolut to employ 40 specialists in Lithuania
UK-based fintech startup Revolut is to open a finance centre in Lithuania. The company, which provides payment services across Europe, plans to recruit a team of up to 40 IT specialists. The precise number will depend on the company's rate of expansion. "We are delighted to collaborate with the Central Bank of Lithuania," says Nikolay Storonsky, CEO of Revolut. "It is an important step for us to improve the services for our existing customers, and demonstrates Lithuania's readiness to collaborate with the most successful global FinTech startups to bring innovation to financial services." The Vilnius office will be Revolut's fourth finance centre in Europe. More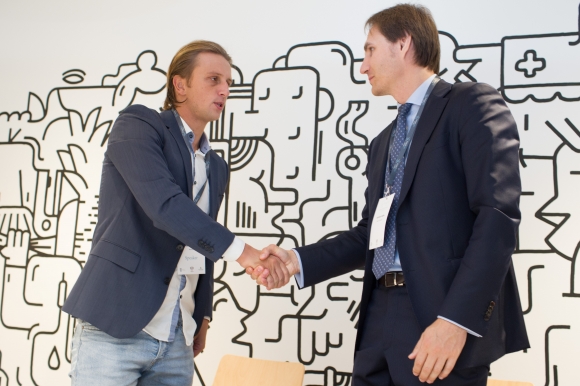 SOCIETY AND CULTURE:
Lithuania's Foreign Minister meets with participants of the Lithuanian-Swedish support project – schoolchildren from the Donetsk region
On 10 October, the Minister of Foreign Affairs of Lithuania Linas Linkevičius along with the Ambassador of Sweden to Lithuania Maria Christina Lundqvist and the Ambassador of Ukraine to Lithuania Volodymyr Yatsenkivskyi met with a group of schoolchildren from the Donetsk region, Ukraine, who participate in the development cooperation project that is co-funded by Lithuania and Sweden. Lithuania's Foreign Minister voiced the hope that the schoolchildren would be able to live and learn in a peaceful and friendly environment in the near future. A group of twenty schoolchildren aged 12-17 from the Donetsk region is already the third group of teenagers from the war-affected regions of eastern Ukraine, which participates in the development cooperation project. The project is co-funded by Lithuania and Sweden, and aims to provide support to victims in the conflict-affected regions of eastern Ukraine in the field of education. Like other participants of the project, the schoolchildren will participate in various workshops designed to increase the social and emotional competence. More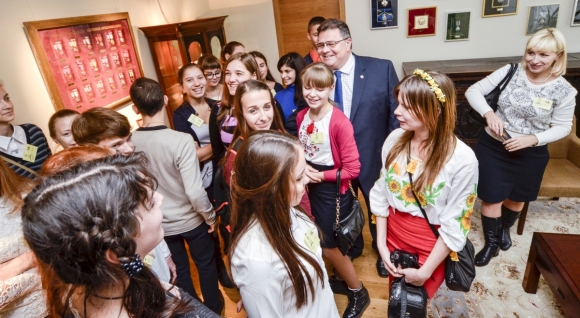 Vilnius celebrates German Unity Day with German language street plaque in city centre
On 3 October, Vilnius Municipality unveiled the seventh and most recent instalment of its foreign language street art series, by unveiling a plaque in German on German Street (Deutsche Strasse/ Vokiečių gatvė) in the heart of the city's Old Town. The unveiling also coincided with German Unity day. "Welcome to Deutsche Strasse, which is one of the oldest streets in Vilnius," said Vilnius Mayor, Remigijus Šimašius. "German-speaking traders and artisans first settled here in the 14th century, and it has always been one of the most lively places in the city. We are happy to have it here, and we are happy to be able to thank and honour the role that the German community has played in shaping the city. More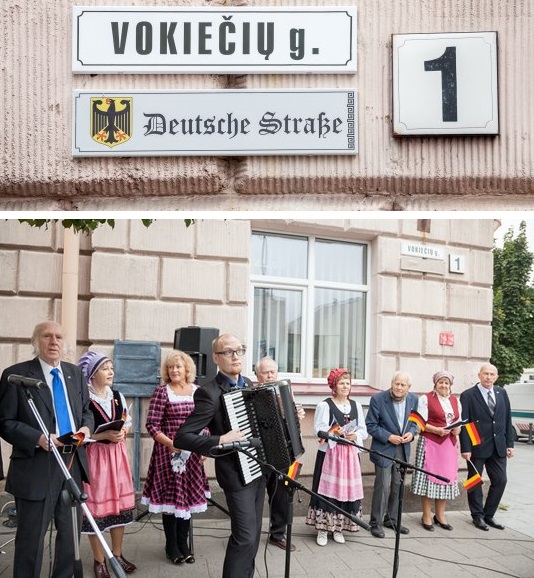 SUGGESTION OF THE WEEK:
WE SUGGEST: INVEST LITHUANIA - INSIDER BLOG
.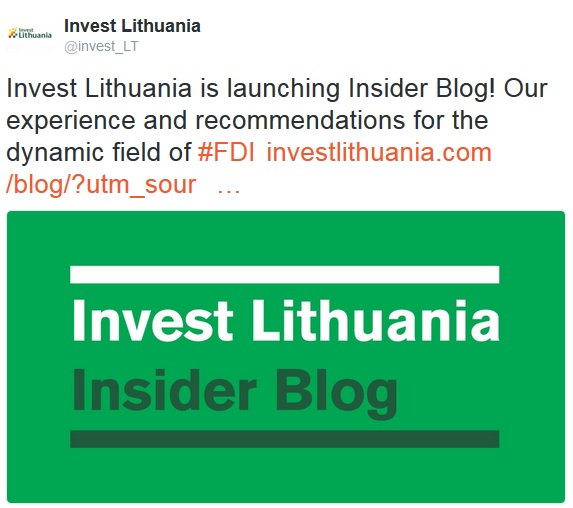 Information based on BNS, Delfi, Invest Lithuania, Baltic Review, Press Service off the President, MFA, MoD, Vilnius City Municipality, Vilnius Tourist Information Centre.